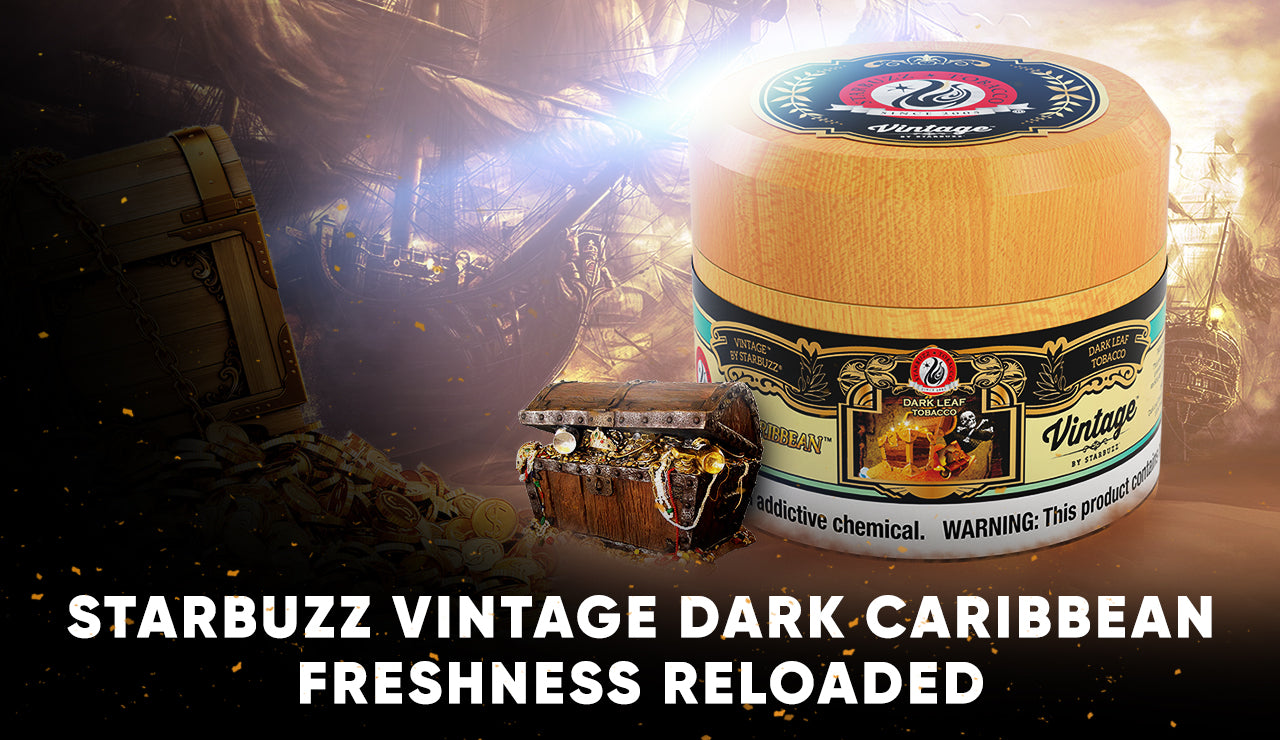 Starbuzz Vintage Dark Caribbean: Freshness Reloaded
Welcome to another Starbuzz weekly blog post. Everyone needs a break from all the existing stress in life and relax for a while. You don't necessarily need a bomb of rich or unusual flavors to pacify yourself. Even a pure, soothing taste can do wonders. Today, we are going to talk about one such wonderful hookah shisha, from our Starbuzz Vintage line of tobacco. It's Starbuzz Vintage Dark Caribbean Hookah Tobacco that we are going to analyze for you today.   
Flavors.

Starbuzz Vintage line presents you the classic delicacies with a pleasing twist, and Dark Caribbean is no exception to that. This shisha features a very soft and soothing mix of citrusy lime, lemon, misty mint along with a slight hint of coconut. It may not be as appealing as other Starbuzz blends, but it soothes you and helps you to relax.

Longevity.

To enjoy a bowl of Starbuzz Vintage Dark Caribbean Shisha for longer, go for a dense packing method. It has high juice content, which helps it last longer. Moreover, lit up your hookah with two to three cubes of coconut shell coals. They are organic and give you clean smoke for an extended period without adding the awful charcoal taste to your tobacco.

Robustness.

The entire Starbuzz Vintage line is prepared from the dark Virginian tobacco leaves, which got a high nicotine content. That means a good amount of strength and robustness in it – something that you will relish a lot.

Smoke Output.

Starbuzz is famed for its massive smoke clouds. You can never go wrong with Starbuzz. However, the smoke output is also dependent on the packing method. If you pack your bowl light, the smoke clouds will be relatively less dense. If you want some thicker clouds, you need to pack it densely.
Starbuzz Vintage Dark Caribbean is a beautiful, citrusy shisha with an overwhelming misty note that can uplift your mood and day in no time.