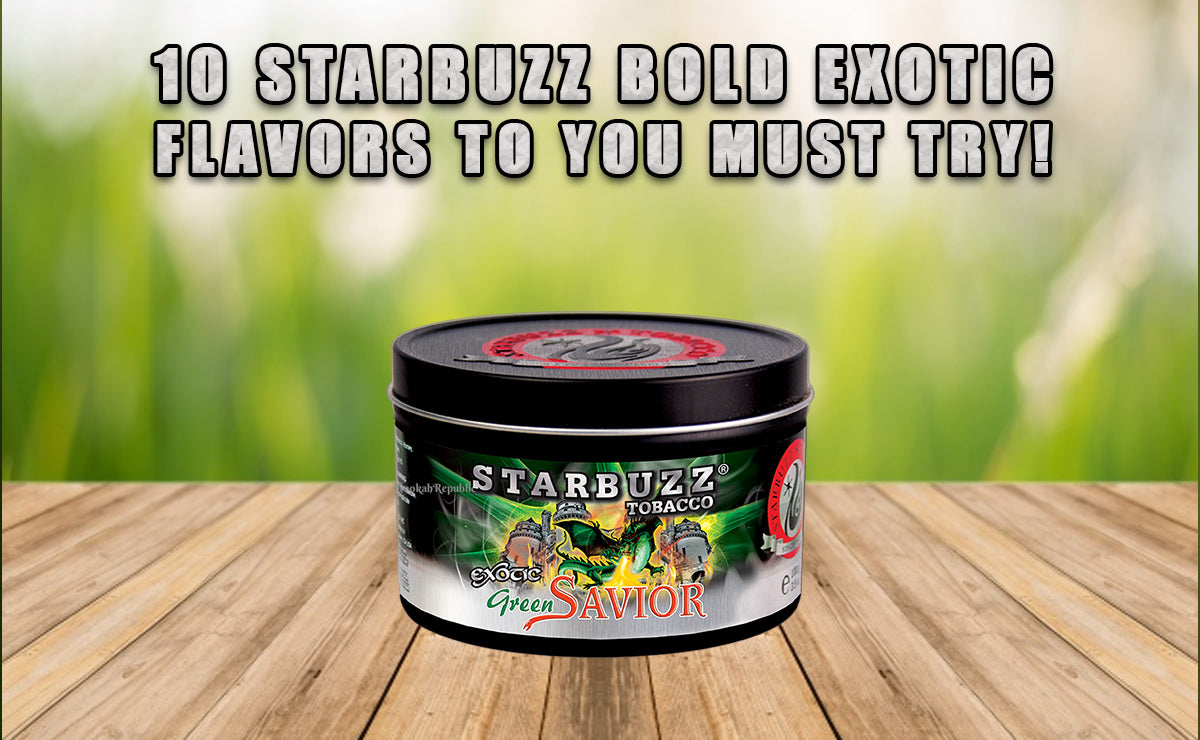 Top 10 Starbuzz Exotic Shisha Flavors You Must Try
If you haven't checked out these top 10 Starbuzz Exotic flavors, then you are missing out on something fascinating. Below, we have shared our most popular tobacco flavors so you can quickly try them and experience an exotic smoke session packed with some rich flavors and excitement.
Blue Mist. It is an elegant fusion of blueberry with a refreshing cooling effect. Mind it; there is no mint or spearmint in it.
Pirates Cave. Starbuzz Exotic Pirate Cave is a sweet, creamy blend that reminds of Lime Margarita.
Safari Melon Dew. If you are someone who likes the sweetness of the melon, then you must try Safari Melon Dew from Starbuzz's Exotic series.
Code 69. Starbuzz Code 69 Shisha Tobacco offers you a punch of tropical fruits with a fabulous hint of citrus.
Melon Blue. It features a splendid mix of melon and blueberry, which is different but delicious. The smell of Starbuzz Exotic Melon Blue matches the flavors accurately.
Sex on the Beach. Next on the list is Starbuzz Sex on the Beach Shisha tobacco. It got a creamy vibe along with the characteristics of pineapple and other fruits.
Blue Surfer. Starbuzz Blue Surfer is a fresh, tropical combination of blueberry, pineapple, and grape. The fruity blend, along with the perfectly strong note of tobacco, that you can mix with floral or other fruity flavors.
Tangerine Dream. Indulge in a dreamlike blend of cream and orange that would remind you of the mouth-watering orange creamsicles. Starbuzz Tangerine Dream is all about great aroma and surprising flavors.
Strawberry Margarita. Get ready to enjoy a super-refreshing tropical drink of sweet, savory strawberries every puff of Starbuzz Exotic Strawberry Margarita.
Pink. It is a creamy raspberry flavored tobacco made from the fine Virginian tobacco leaves.
You can find all these wonderful Starbuzz Exotic Shisha flavors in 50, 100, 200, 250 grams' and 1Kilo tub packs. You ought to enjoy some exotic flavors from different corners of the world with a strong buzz with our exotic series of Starbuzz Shisha tobaccos. So, hurry up and place your choice of exotic smoke now!