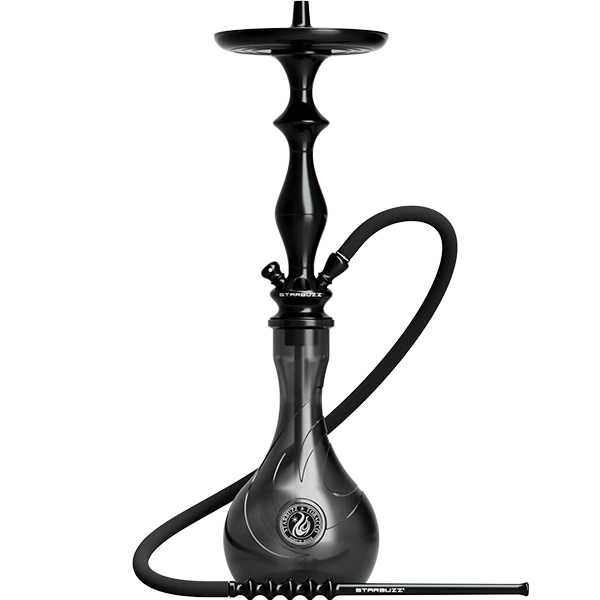 Starbuzz SB-H1 Hookah Set (Wholesale)
You must login to your Wholesale Account to view pricing.
Enter your credentials to login or use the form below to quickly register for a Wholesale Account.
---
Liquid error (templates/product.wholesale line 72): Could not find asset snippets/customer-fields.liquid
---
The Starbuzz SB-H1 Hookah Set is the perfect addition to any hookah enthusiast's collection. With its sleek design and durable materials, this hookah set is built to last. The set includes everything you need to get started. The complete set includes:
SB-H1 Hookah Stem

Hookah Hose

Glass Base

Hookah Bowl

Tongs

Grommet
The stem is made of high-quality aluminum , while the hose is made of a soft, flexible material that is comfortable to hold. The base is made of sturdy glass, and the bowl is made of clay, ensuring that you get the best possible smoke. Whether you're new to hookah or an experienced pro, the Starbuzz SB-H1 Hookah Set is sure to provide you with a smooth, enjoyable smoking experience.