WARNING: This product contains nicotine. Nicotine is an addictive chemical.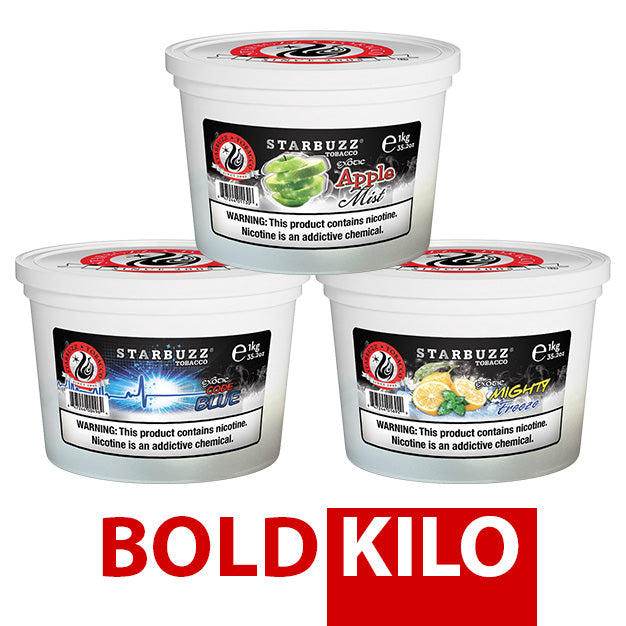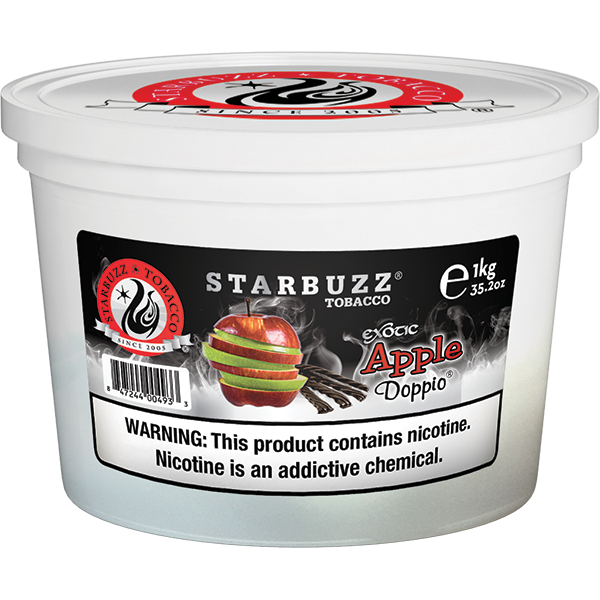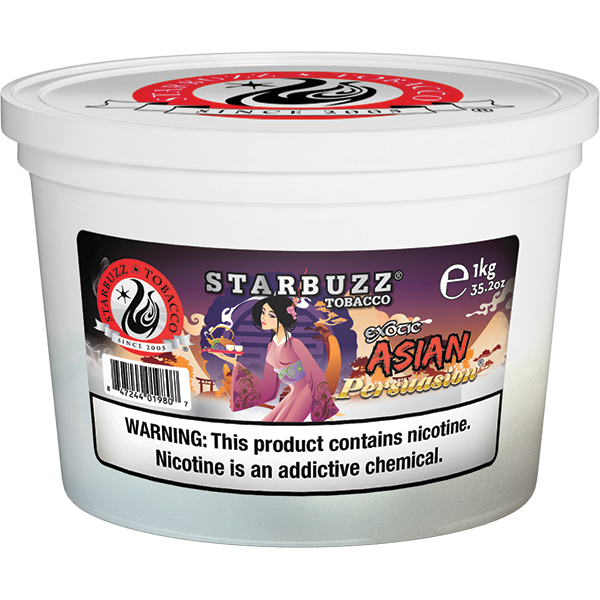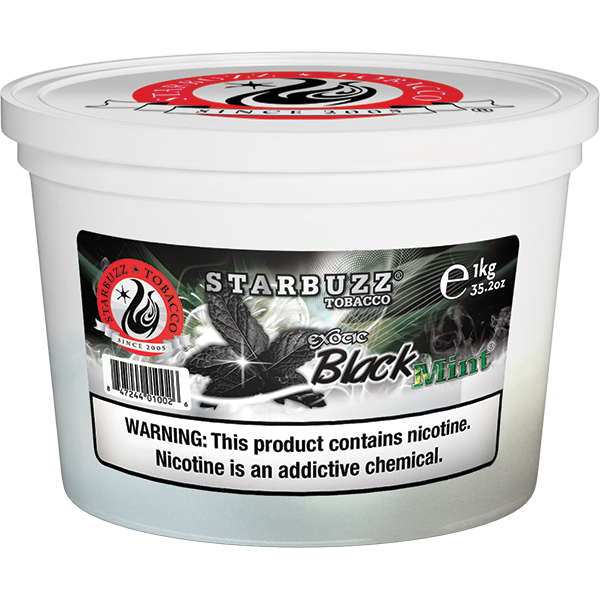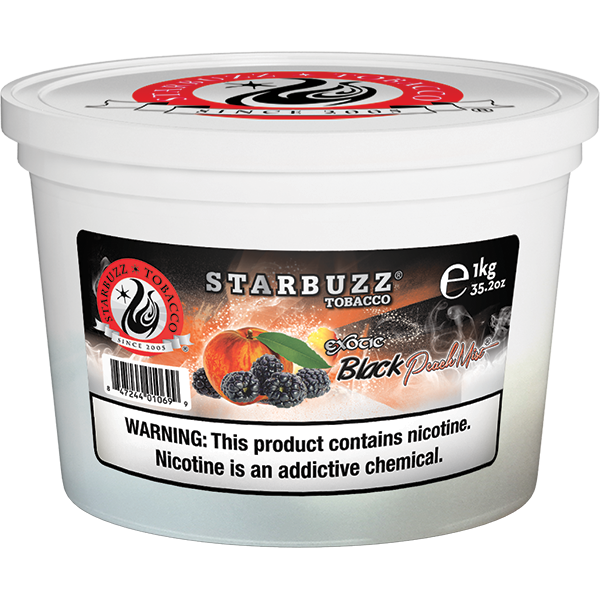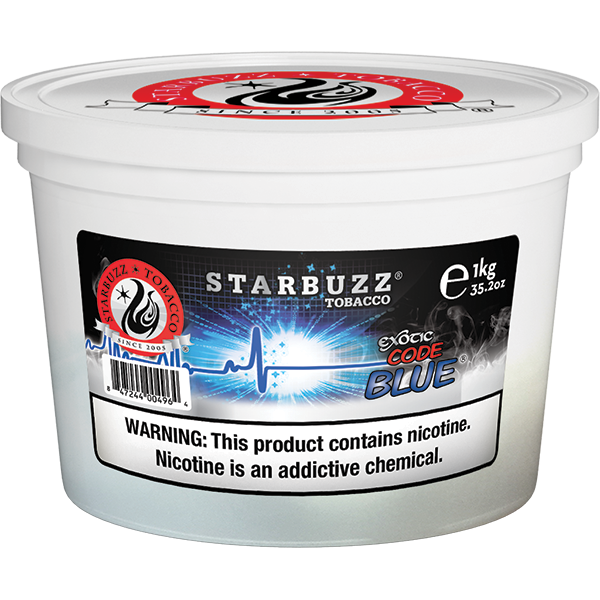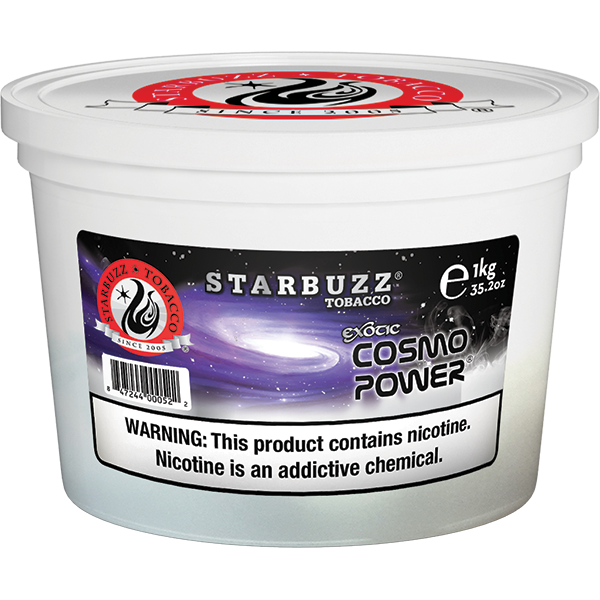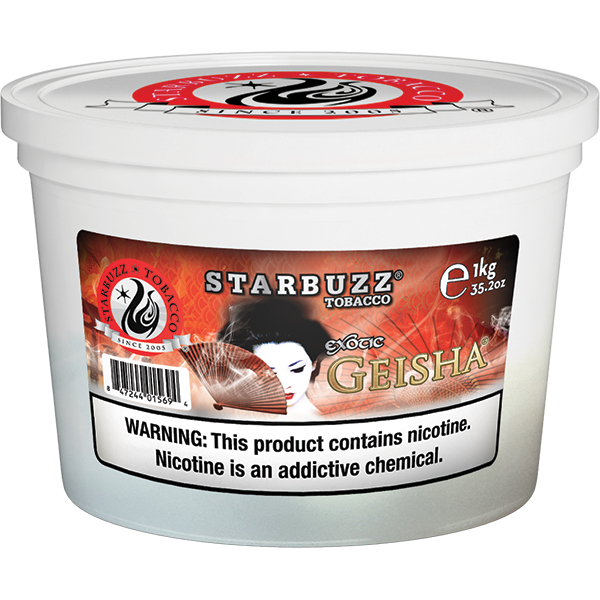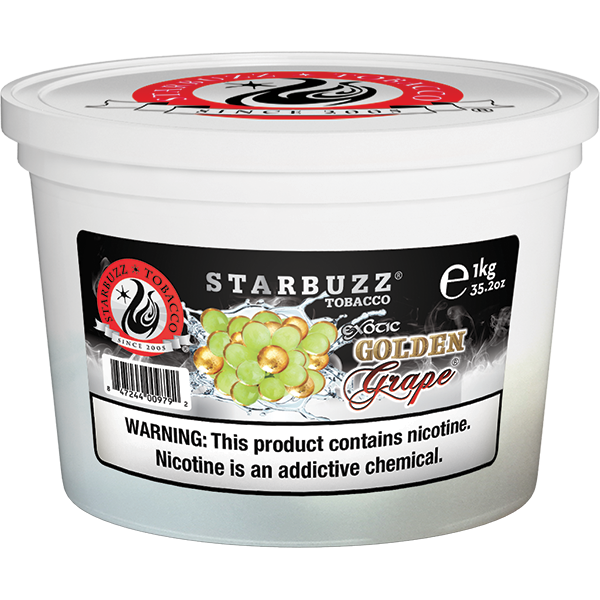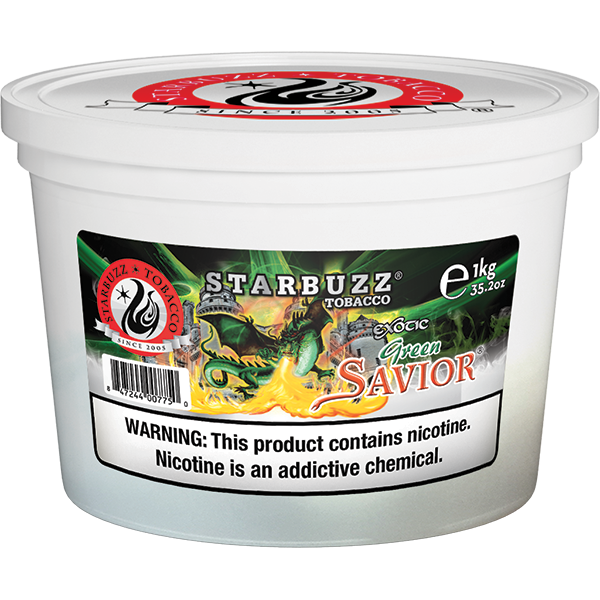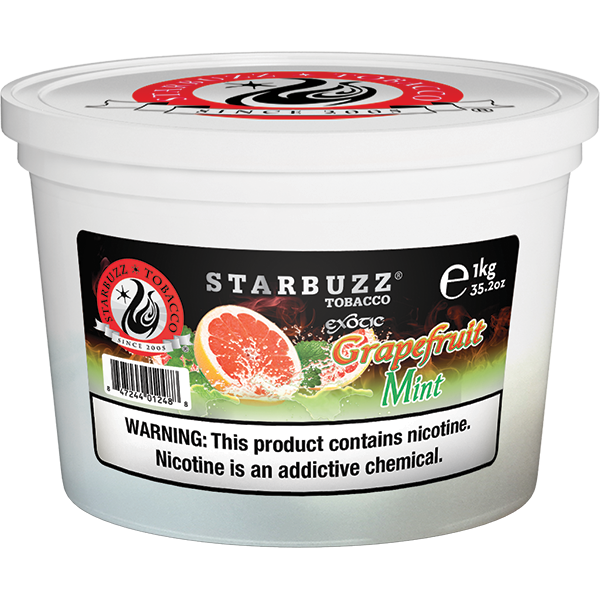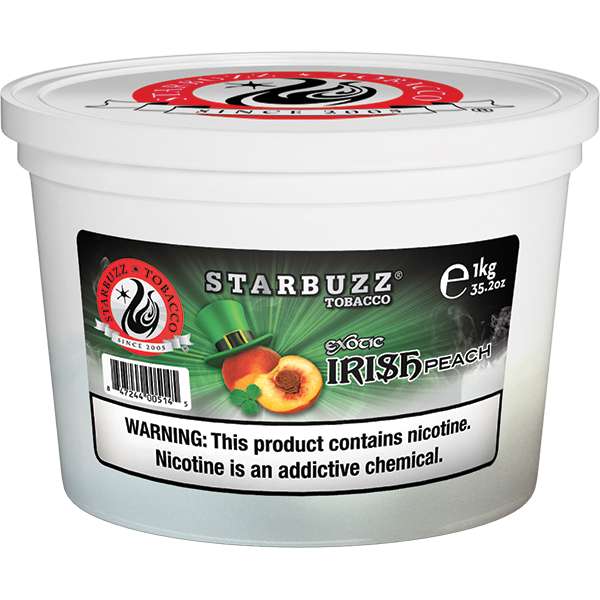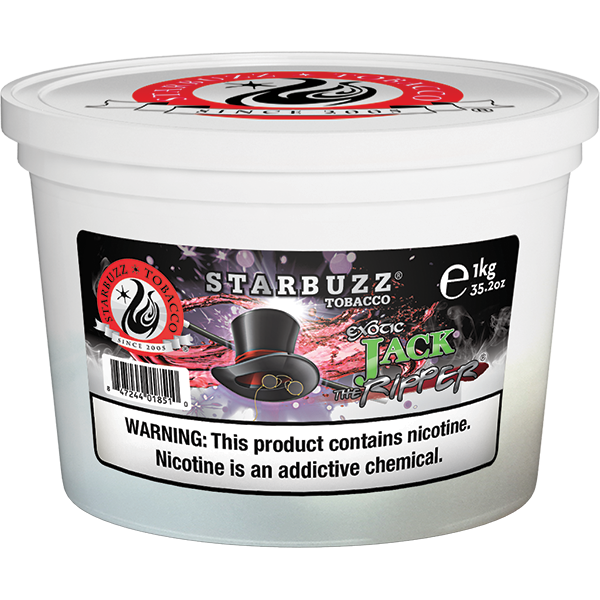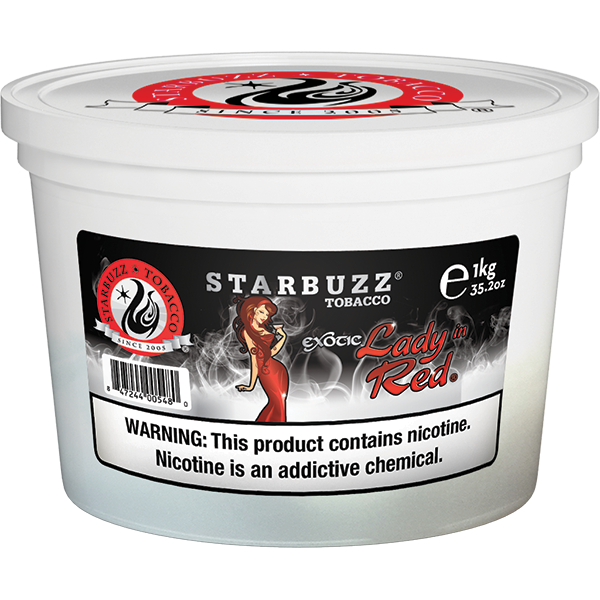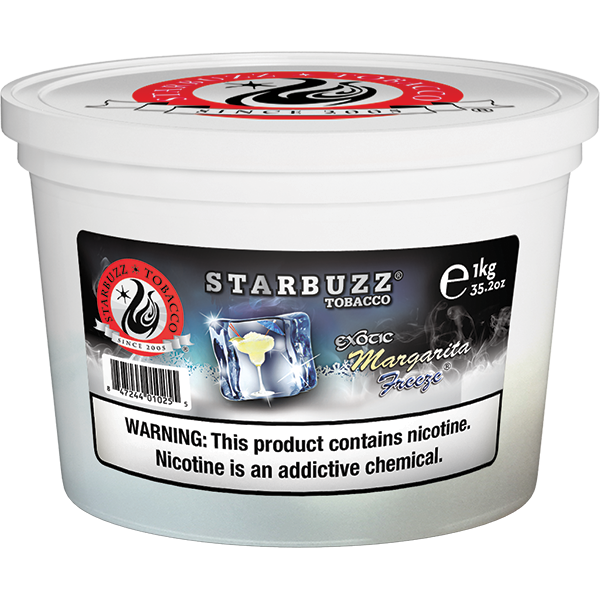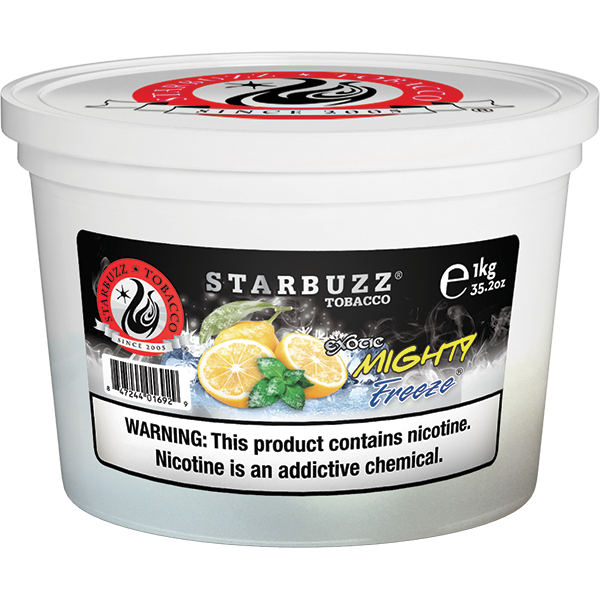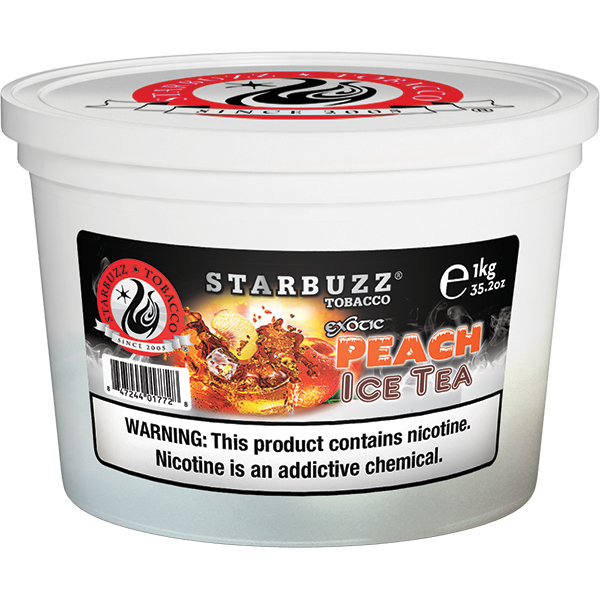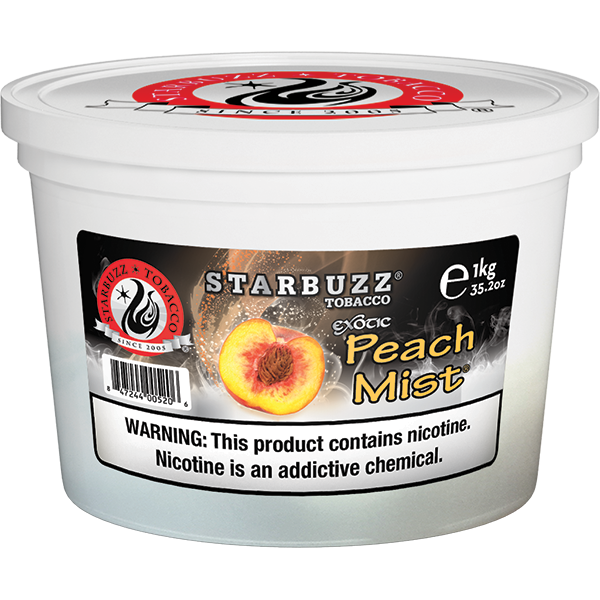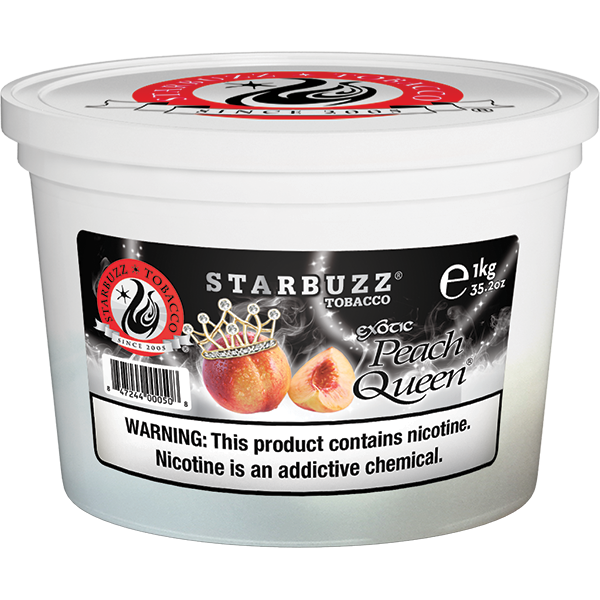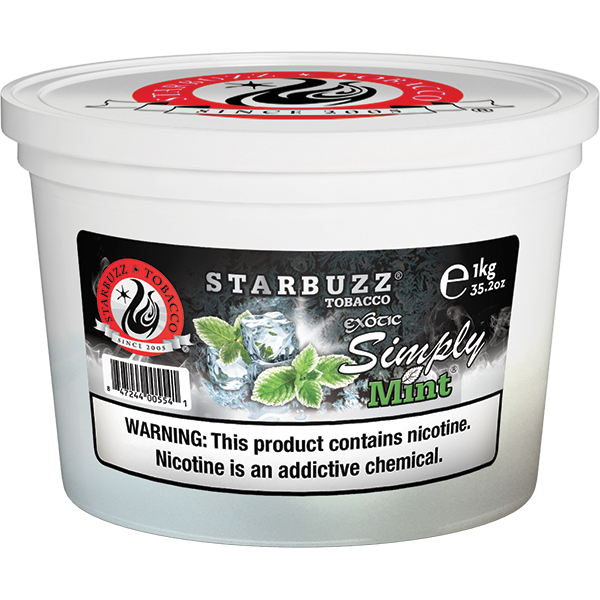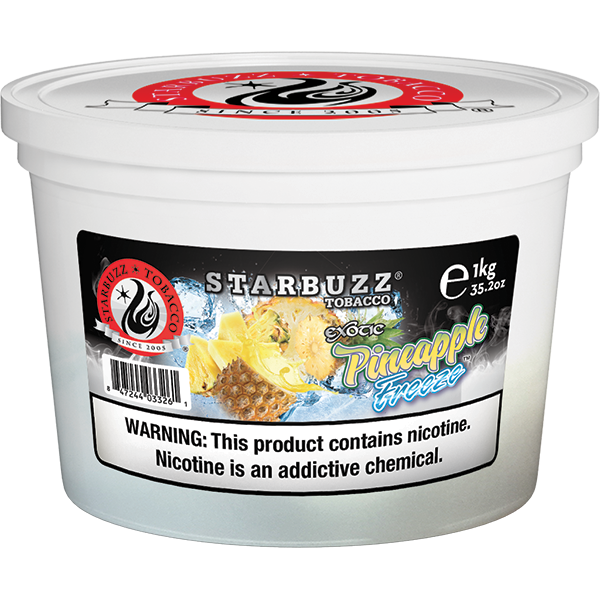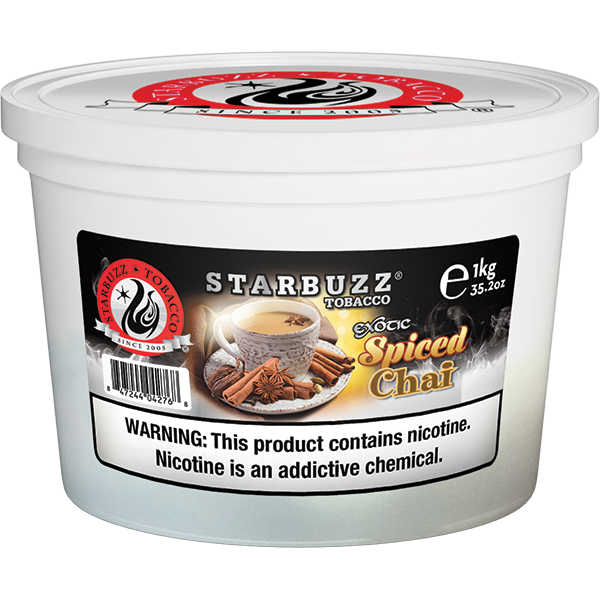 Starbuzz Bold 1KG Tub
Get FREE SHIPPING if the check amount is more than $150.00
Apple Doppio. Apple Doppio can be interpreted as Starbuzz Bold's version of their Classic Shisha, Double Apple tobacco with prominent flavor of black licorice along with traces of hint.

Apple Mist. It is a mesmerizing mix of tender green apple with traces of spices.

Asian Persuasion. The flavor is a unique floral concoction stirred by the flowery beauty of Southeast Asia. This incredible tobacco has a blend of floral notes and potpourri along with some mouthwatering sweet fruity tones.

Black Mint. The Black Mint is an intricate, well-balanced mix of refreshing mint and black licorice. Licorice is troublesome to adapt in the hookah world, but it got a subtle taste in Black Mint giving the tobacco a beautiful flavor.

Black Peach Mist. As the name suggests, it is a wonderful peachy mixture combing blackberry and cool mint.

Brownie. This is a dessert-like creation from the house of Starbuzz Tobacco that got smooth silky chocolate with a delicate sweetness which make it a crowd-favorite.

Code Blue.Those who love Starbuzz Blue Mist will love Code Blue too. In this flavor, the blueberry is swapped by soft velvety grape soda flavor along with powerful minty notes.

Cosmo Power. It got a booting aroma and tastes of floral grapes with sweet cooling effects of lemon during exhales.

Dibs On Ashley. Starbuzz got a thrilling yet mysterious blend with some hidden tones of anise. Those who love the sweet fruity flavors would love the sweet grape and mint tones.

French Buzz. It is a bold and creamy union of orange and vanilla ice cream.

Geisha. It got mixed flavors of peach and smooth berry along with slight minty taste, fascinating for prolonged smoke session.

Golden Grape. A classic shisha for modern-day hookah lovers, Golden Grape is an amazing flavor that captivated for hours.

Grape Freeze. Made from succulent grapes and mint, this tobacco will keep your taste buds delighted and chilled through the session.

Grapefruit Mint. It got the elements of the cool mint and sweet tangy grapefruit making the tobacco is flavorsome and thrilling.

Green Savior. It is difficult to pinpoint the unique taste, but it is more of an enticing mixture of exotic spices and floral elements.

Irish Kiss. When a pinch of mint is added to a bowl of sweet peaches, we have Starbuzz Bold Irish Kiss tobacco.

Irish Peach. Tastes like a peachy gum.

Jack The Ripper. The flavor is best described as a robust concoction of grapes and exotic spice. It gets even better when mixed with Misty Apple or Mint.

Lady In Red. This lady loves combining chocolate with roses with a pinch of cinnamon.

Margarita Freeze. It is much like a regular lime margarita with a subtle sweetness minus the tequila flavor.

Mighty Freeze. When numerous tart lemons come together with ice-cold spearmints, you have Starbuzz Mighty Freeze. It feels like a refreshing lemon drop candy with a chilly explosion.

Mint Colossus. An amalgamation of rich minty tastes this shisha is a stunner when blended with some White Mint.

Peach Ice Tea. Enjoy some rich and sweet peachy iced tea tasting shisha if you are bored of the minty flavors.

Peach Mist. Starbuzz presents Peach Mint which is undoubtedly a fantastic mix of sweet peach with cool mint.

Peach Queen. An understated peach cobbler taste makes this Bold shisha different from other peach tobaccos.

Pineapple Freeze. An exotic blend of tropical flavors of pineapple and cool mint that make it a nice choice for summer hookah sessions.

Pink Lady. This lady loves pink juicy strawberries with undertones of mint.

Purple Savior. A grape soda flavor that would appeal to any grape lover.

Queen of Sex. The shisha features a scrumptious mix of citrusy flavors with traces of mint.

Simply Mango. In simple words, it tastes like our favorite Mango fruits.

Simply Mint. Just as it says, it is simply mint; icy cool and refreshing.

Spiced Chai. Its true flavors emerge out as the bowl warms up – it offers you creamy tea-styled flavors.

Tropicool. Loaded with tropical pineapple flavors with a no-mint cooling effect.

Watermelon Freeze. It got a lovely watermelon candy flavor with the freezing mint tang to end.

White Bear. It will take you on a trip to some tropical destination where you will be amid of sweet pineapples smoking your hookah. Smoking White Bear is like smoking a bowl of gummy bear with some citrus notes on the exhale.

White Chai. It is a super-spicy version of Starbuzz White Peach with some great zesty tea notes that you can never miss.

White Mint. Nothing can be more refreshing that this sweet chilling mint hookah flavor. It is miss if you haven't tried Starbuzz Bold White Mint yet.
There is nothing like taking a bite out of a succulently sweet green apple. Starbuzz® Apple Mist™ combines the natural element of this delicious fruit and adds a billow of magic and spice
The Far East is known for its fine spices, fruits, and teas which have made flavors from this region exciting and sensational. Experience a delicate and exotic concoction inspired by Asia
The dark side of mint arrives in the BOLD line with Black Mint®. Feed your rebellious side with the rich tones of this explosive mint paired with black licorice notes
We took the delicate notes of peach, infused it with a handful of berries, and polished it off with our legendary cooling mist. Indulge yourself in this incredibly full-tasting concoction
A bold burst of berry flavors infused with a creamy silky undertone topped off with a cool refreshing menthe
Cosmo Power® combines the sweetness of a fruity flavor and the complexities of a light floral note which makes for a flavor that's out of this solar system
Vive l'orange! After tasting this silky smooth and creamy twist on orange, you may just find yourself feeling incredibly chic and stylish
Let Starbuzz® Geisha™ tantalize and entertain your evening with its blissfully bright and delicate fruit notes. Smooth, sultry, and incomparably hospitable
Another addition from the Freeze line means that this flavor packs a serious minty punch. The only thing better than a succulent grape is a frozen succulent grape
Old school tradition meets modern day quality. Golden Grape® is a twist on an age old staple flavor which will have you reminiscing about the past and leave your mouth watering for more. Golden Grape® is truly the king of all grapes
Get in touch with the earth and its tradition with Green Savior®. Starbuzz® has traveled around the world in search of exotic spices just as early world settlers did. Green Savior® is a product of an age-old spice which is completely unique in every way, shape, and form
Take your love of grapefruit to the next level with our delicate infusion of exotic mints and the tantalizingly refreshing taste of a tart citrus fruit
Feeling lucky? The light and playful Irish Kiss throws around morsels of sweet and fruity bursts of flavor
Packed with lots of flavor and thick smoke, Irish Peach® is a blend of peach with notes of creamy, citrus, and spiced tastes
Be seduced by the tantalizing light notes of cherry combined with a refreshing rose water flavor. Every lady has a wild side
What's better than tasting the lime, salt, and maybe even a little bit of sun and sand? We have the answer, freeze it and add a shot of mint
This perfected blend of lemon and frozen mint is mighty enough to start the next ice age. Experience a twist on a classic mix like never before
Truly a giant when it comes to mint flavors. Strong enough for the mint aficionados yet smooth enough for the casual mint smoker
What's sweeter than southern hospitality? Try a refreshing glass of peach ice tea™ served with a smile. Full-bodied yet refreshingly smooth, Starbuzz Peach Ice Tea™ is a perfect flavor to accompany your hottest nights
Smooth and sultry, Peach Mist™ delivers on of the smoothest most titillating smokes you can experience
This is not your typical peach flavor. Spiced with a unique flavor which will have your taste buds begging for more
Modeled after the traditional cocktail, this sweet and scrumptious flavor boasts a fruity, tantalizing, sweet smoke with subtle kisses of grenadine
This flavor will keep you wanting to come back for more and more. Purple Savior® is similar to Pink Lady® but has a great minty taste to it as well
She'll have you begging for more! Intense bursts of tart citrus flavors make for one of the most delicious and sweet smokes you'll ever experience. Long live the Queen!
Simply Mango® is exactly what's stated. Just mango. It's one of the purest most succulent tasting mango hookah flavors to have ever hit the world market
The mint you've been waiting for. The powerful yet slightly sweet punch of exhilarating cooling peppermint is sure to make this a staple in your hookah diet
You'll taste a medley of tropical fruits such as pineapple and citrus in this simple yet very complex flavor. Not to mention the refreshing element of a cooling mint. Just bring the beach ball, suntan lotion, and Tropicool and you've got yourself the perfect summer day
Watermelon and Mint have been two flavors which go together like peanut butter and jelly. We took this popular mix and added our special spin to it making for one of the most refreshing, ice-cold, Watermelon smokes you've ever experienced
A sweet and fruity twist on a traditional light tea favorite. Subtle yet beautiful.
Your taste buds will be frozen from the ice cold frost of White Mint, the perfect balance between a unique sweetness and intensity
Enjoy the alluring smell of freshly baked brownies, which hardly prepares you for the seductively, soft, and velvety dessert experience
This flavor is as playfully sweet and at the same time decadently ambiguous, just like your friend Ashley
Mysteriously devious yet tantalizingly genius, just like how you should feel about this brilliant purple Concord grape flavor
Pace yourself, or don't. The choice is yours to make with the new playfully sweet friend we like to call White Bear