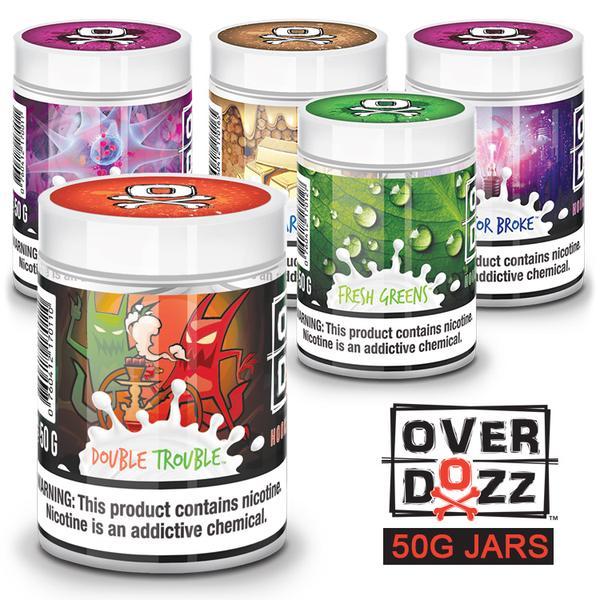 Overdozz Tobacco 50g (Wholesale)
You must login to your Wholesale Account to view pricing.
Enter your credentials to login or use the form below to quickly register for a Wholesale Account.
---
Liquid error (templates/product.wholesale line 72): Could not find asset snippets/customer-fields.liquid
---
Overdozz is one of the leading urban tobacco brands committed to offering you a spree of flavors and fun during your hookah sessions. We have fused real fruit flavors from around the world in premium Virginia Tobacco Leaves, making a delicious gamut of Overdozz Hookah Tobacco.
Origin: Overdozz is a renowned urban tobacco brand instigated in America. Our artisan Shisha flavors will heighten your hookah session with rich and unique blends.
Tobacco: We prepared our tobacco with utmost precision, using finely chopped Virginia Tobacco leaves that will entangle you in no time.
Flavors: Overdozz brings you rich flavors of real fruits from around the world. Explore the exotic world of tasty concoction with our shisha.