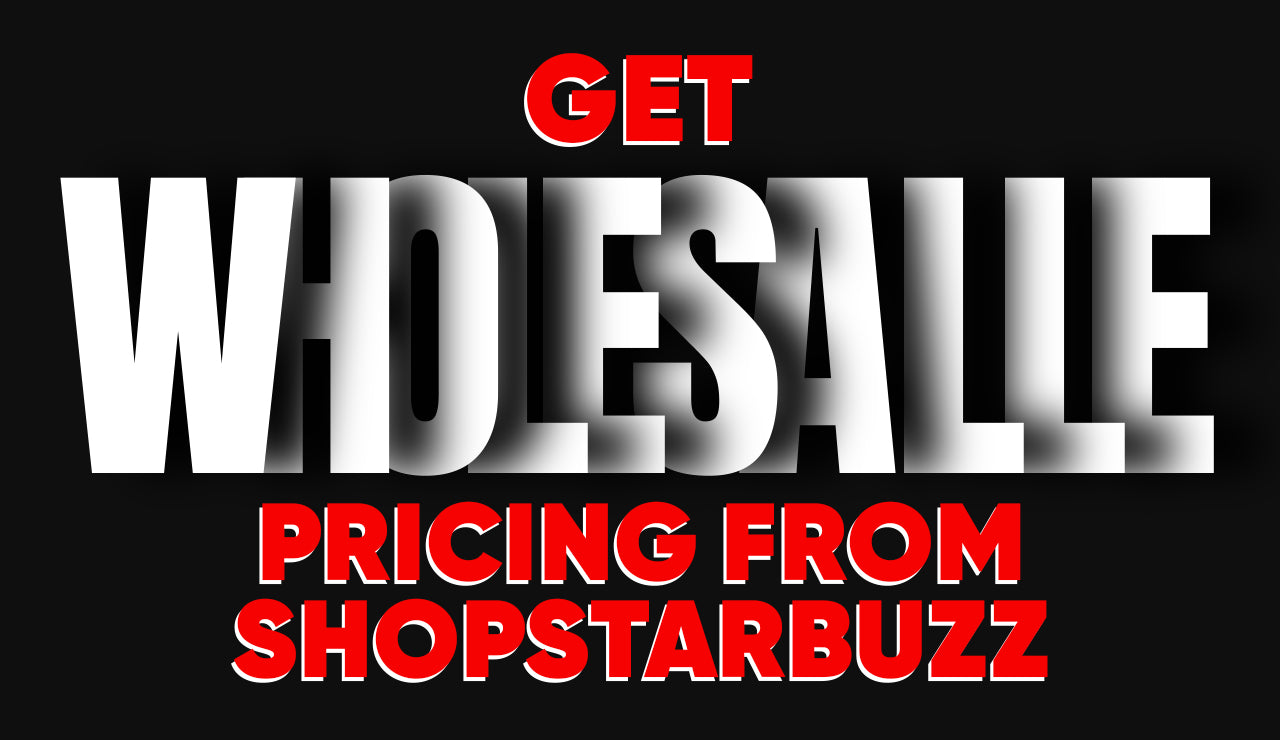 Presenting Starbuzz Wholesale Portal for Your Bulk Hookah Requirements!
Welcome to another exciting Starbuzz weekly blog where we keep sharing insightful information, guides, tips, tricks, previews, and more. Today, we have got you something different. It is an exciting announcement that we could not wait to share. We know, even you will be delighted to hear it out. Starbuzz is finally here to offer you amazing wholesale solutions to all your bulk hookah requirements. Smoking a hookah is much more than a traditional or cultural activity these days. It has become a part of life for many hookah lovers. It is unbelievably trending in the US as well as in many other countries around the world.
We understand your requirement and accordingly offer you everything you desire for an exceptional hookah session. Here, you can find not only tobacco flavors but also hookah sets, and other hookah accessories from Starbuzz. Whether you are a hookah Connoisseur or a Hookah reseller, this might be your golden chance to enjoy some exclusive wholesale deals on your favorite Starbuzz products. Whether you own a hookah lounge or smoke shop or looking forward to buying bulk Hookah on sale for your personal use, this blog will come in very handy. Today, we will provide you with all the information you need to buy bulk hookah on sale from Shop Starbuzz.
Register for a Wholesale Account on Starbuzz
To start shopping on our Starbuzz wholesale portal, you need to create a wholesale account to register yourself or your business with us. You will see a wholesale pricing button on all product pages. On clicking it, a form will open up to you which you need to fill with your required details. Don't worry, your details are safe with us and only used to create your account and deliver your orders. You will have to provide us details like your name, email address, contact number, and business type. You may also have to upload certain documents of your business for authenticity.
Once our team receives your registration application, they will review it thoroughly and send you an invite to create your account with us. With the help of the invite, you can easily set up your username and password for your Starbuzz wholesale account. Once you get it done, you are ready to go shopping with us.
Buy Wholesale Hookah on Starbuzz
With your new username and password, log into your account to start exploring all our enlisted products available at wholesale prices. To narrow down your hunt, it would be convenient to pick your preferred category to get started. Accordingly, choose what you like in your chosen category and add them to the cart. You can adjust the quantity directly within the cart.
You can order a single item in bulk or pick different products in a specific quantity in a single bulk wholesale order. Before you pay and finalize the order, give it a final check. 
We accept all the major Visa and MasterCard cards, ensuring you a hassle-free transaction. We are happy to offer you the cash on delivery option if you are based in California.
Note: Kindly note that all the Starbuzz tobacco products are available for sale in California only.
Shipping Options for Your Wholesale Starbuzz Orders
Starbuzz is offering you three different shipping options depending on the time you are ordering. Accordingly, your delivery time is calculated. After you order your bulk purchase, we calculate the shipment charges. We will update you on the shipping time shipping charges through email. You will also receive a tracking code to keep a check on your order. 
Strikingly, if you are operating locally then you can bulk order online and pick up your goods from our local warehouse and skip the shipping charges. Once your order is ready for pick up, you will be informed over email. Bring a copy of your invoice to our warehouse and our team will stack your merchandise in your vehicle. 
Shop in bulk and enjoy great wholesale rates with ShopStarbuzz!